This is Bronson (affectionally known as "the mountain") he's a Belgian draft, 18.2 hands and weighing in at a svelt 2300 lbs. For those of you who aren't familiar with "hands", it's a measurement of the height of the back. 18 hands = 6 feet, so his actual height of his head at the tip of his ears is about 8 feet tall. If he stretches he can achieve much higher, trust me!
Animals are drawn to Tracey. She walks from room to room leading a parade of critters. I guess it's animal magnatism (no further comments on my attraction to her!)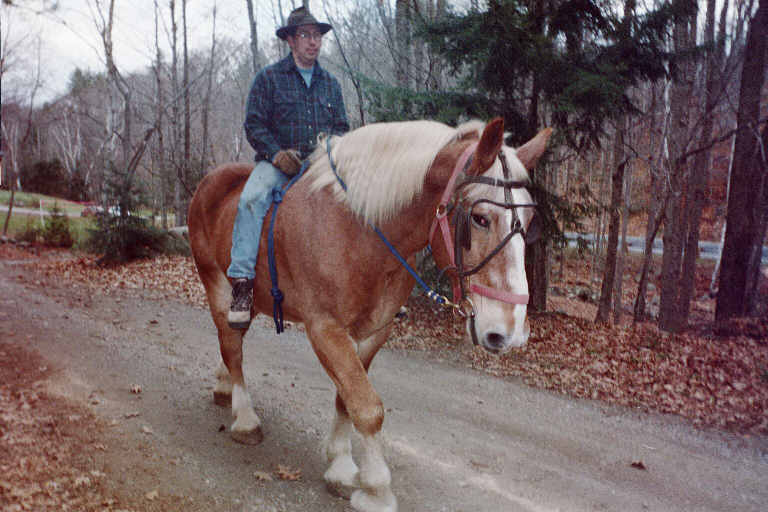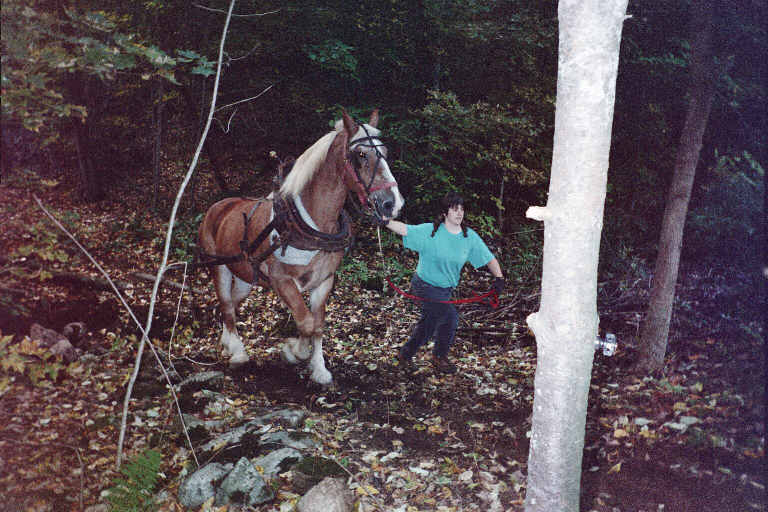 Bronson makes a wonderful mode of transportation, as well as a log skidder, riding mower and tractor!